Reading is something that is relaxing and enjoyable. It is something that most of us savor doing because it means we find a comfortable spot to relax and a little quiet as well. The problem is, not all of us have easy access to a place to unwind. Isn't it time that you take a hint from your local library to discover a reading nook that you can carve out for yourself? Do you have a favorite library reading nook that you prefer or want to recreate at home?
What is a Reading Nook?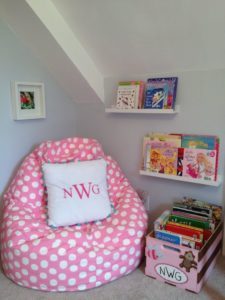 A reading nook is a place that is comfortable to be in that allows you to focus on the story that you are reading or listening to. It is a place that you can go to lose yourself in a book or simply close your eyes to relax. In libraries, it is a space that is filled with all types of comfortable chairs and proper lighting to ensure that you are able to relax while reading your favorite books and magazines. They are also useful for listening to audio books.
Does Your Library Have a Reading Nook?
A lot of libraries are now giving people the chance to sit in reading nooks. It offers a way for them to get away from their busy lives and into a place that is designed to provide quiet reading experiences. If your library does not have a place for you to enjoy reading, perhaps it is time that you talk to them about providing one. These reading nooks may have a variety of things that make relaxing easy and most are affordable.
The Things You Will Find in a Reading Nook
At the library, you may find an area with comfy pillows for you to relax on. There may be bean bag chairs, overstuffed couches, and chairs, or other things. There may be head phones for you to wear when listening to audio books or when you simply want to block out all sounds. In kids' area reading nooks, there may be book tables with fun books to read and a lot of pillows for kids to lay on. There may also be a place for grownups to cuddle with their child while reading a good book to them.
DIY Reading Nooks
You can recreate any of these spaces within your own home. You can see more baby bean bags for your child's room and put pillows all around so that they want to be in that space with a good book. If you make it adult friendly, it will give you a great place to read with your child as you put them into bed at night.  In your reading nook, you need to add things that you feel are relaxing. Soft colors, comfy pillows, and a lounge chair may all work to make things great for you.
A reading nook can be anywhere in your home or in a child's clubhouse. It is not so much about the location, but having book shelves, proper lighting, and a comfortable spot for you to relax in. Beyond those things, your imagination will be everything you need.